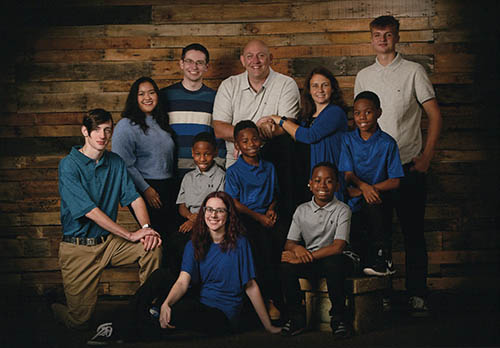 Co-Director
Clarence has been coaching basketball since 2008. From community recreational teams with Batavia Community Recreation League to AAU with a few different organizations, to coaching middle school ball at Williamsburg Local Schools.  
In his recreational coaching, he understands the goal is 100% development and keeping kids engaged. If you're blessed enough to have the right talent to win; that is great.  

However if you've got the players that needs sports as a healthy outlet, but recreational ball is all they will do; that is great too.

Clarence has won his share of t-shirts as a coach, but what he values most is the seeing the young men he's coached as adults.
Clarence has had a bit of a journey in AAU basketball. In his early years he rolled his own program (Cincinnati Mustangs) for his sons and had varying degrees of success. Keeping players was a challenge due to larger programs grabbing the top talent and some kids deciding to focus on other sports, but he watched his players (and himself as that coach kids looked back on) build relationships that will last for a lifetime. Recently he coached for a local program with a 70-31 record.  
With Ohio Primetime Basketball, coach expects to use his 10+ years of experience and technical expertise, he designed this website and all social media platforms, to promote and push his players to the world.
On a personal level, coach is dad to 8 kids and a husband to Val since 1997. Clarence and Val have adopted 5 of their 8 children. Collin, a Primetime Player, is their 4th child but the first they adopted. Coach K manages a team of software developers now after nearly two decades of being a developer himself. He and his wife have volunteered countless hours to Batavia Community Recreation League growing their basketball program from 87 kids in 2010 to nearly 300 kids in 2020. Life has been good to Coach K and Ohio Primetime Basketball is an extension of that. The focus is on the players. Hopefully getting a few of them some scholarships along the way.