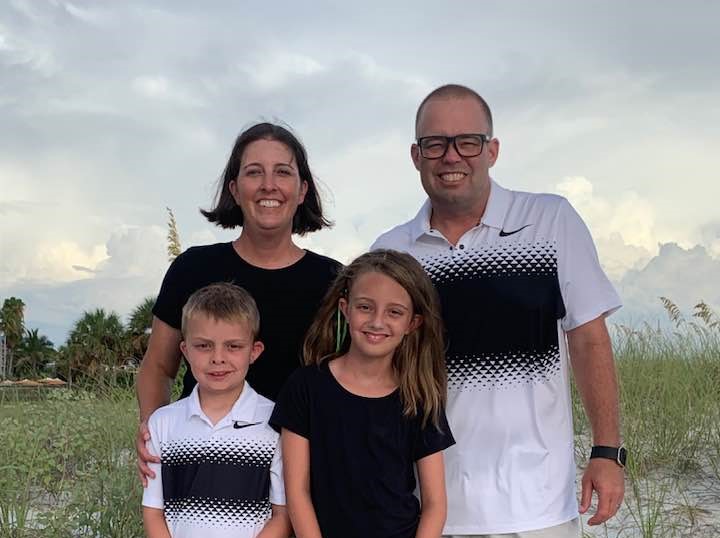 Mike Kirk will be coaching our 4th grade team this season.
Mike is the assistant principal of West Clermont High School and helps run Clermont Northeasterns youth basketball program, as well as coaching a youth team for them.
He and his wife Tracey have two children, Cooper and Brooke.  Tracey is a 6th grade math teacher at CNE schools and coaches their 7th grade girls team.
Mike has a passion for the kids that is second to none and has really engaged with his team and will get great results from them due to it.  You can just see his excitement for helping kids reach their potential and being part of that process. 
You build a program on good people and Mike is certainly part of that!